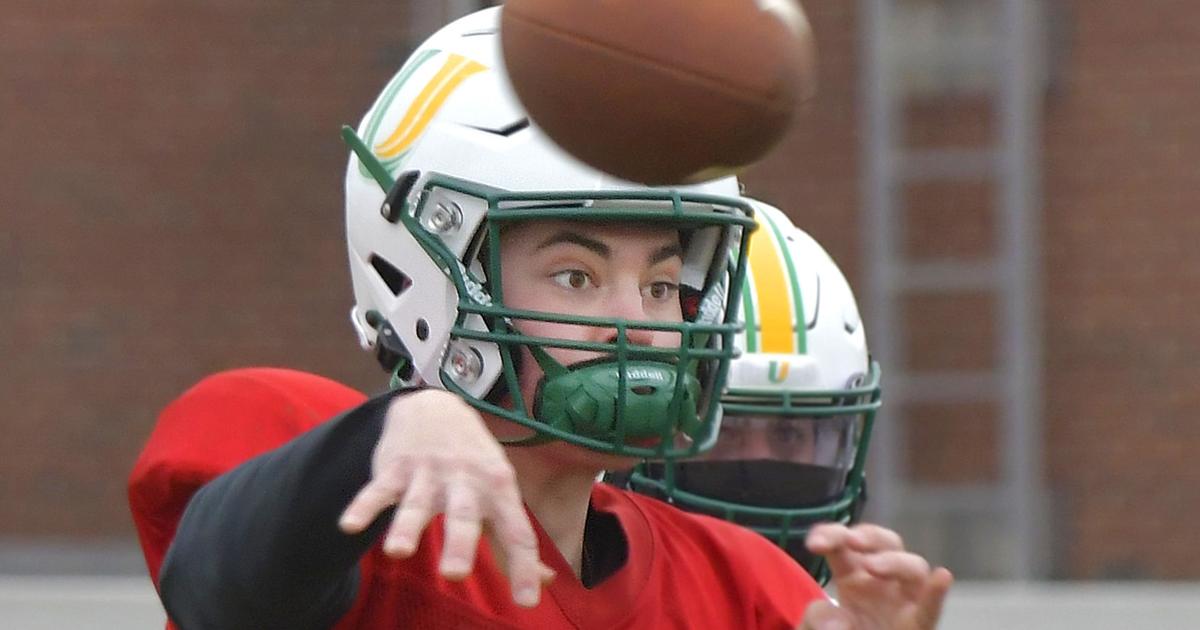 Watch now: University High feels better equipped to take on Central State 8 foes | high school football
NORMAL — University High School opens its football season Friday at Chatham Glenwood, a Class 6A playoff semi-finalist in 2019.
In week three, the Pioneers travel to Rochester to meet the defending 5A State Champions.
Such is life at the Central State 8 Conference. However, the Pioneers do not complain about it.
"I'm looking forward to Friday," senior linebacker Harris Carr said. "Who cares about the competition? We are ready to play.
The biggest senior class in coach John Johnson's four-year tenure has U High expecting a competitive season after going 3-6 in 2019.
"I'm happy for the senior peloton. They deserve to play. They hung with me for four years," Johnson said. "I would really like them to have a season, and it looks like we're finally going to."
Carr packs a big shot at 5-foot-8, 205 pounds and will be joined by Peter Deffenbaugh and Cade McClellan at linebacker.
"He's a little linebacker," Johnson said of Carr. "But he really hits you. He's a very good linebacker. »
Juniors Jace Clark and Elon Mondy and seniors Zach Angels and Angelo Bernal anchor the U High defensive front. All four weigh 230 pounds or more.
Cornerbacks are Jack Dameron and Matt Davenport with Josh Hoffmann at safety.
"I think we're going to be a really good defense," Carr said. "Everyone knows their role. We have a lot of depth at linebacker and the turns are really quick and really smart. Everyone on defense is really smart and ready to play and hit.
Cam Barclay, a 6-foot-1 senior, returns to quarterback after completing 78 of 164 passes for 1,006 yards and eight touchdowns in 2019.
"I've worked with my teammates as much as possible even though quarantine has kept us apart," Barclay said. "We improved our relationship, we stayed together and we trained as much as possible.
"That helped a lot. We're bringing back good offensive linemen and good receivers. We should be a good team."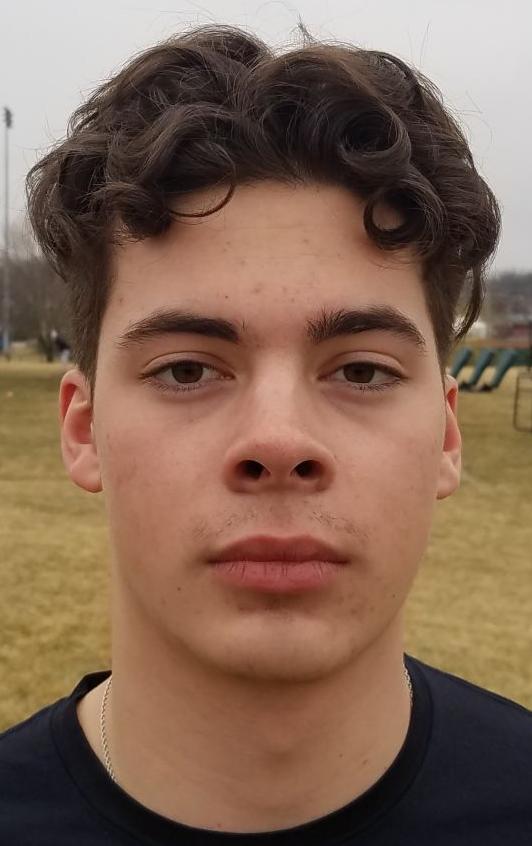 Blocking for Barclay will be Mondy and Angels tackles, center Clark and guards Isaiah Im and Zach Hoffmann. The 260-pound Hoffmann and the 230-pound Im are sophomores who started in the first year.
"I had to ask their parents for permission to put them in their first game against SHG (Springfield Sacred Heaert-Griffin)," Johnson said of Hoffmann and Im. "They were quickly thrown into deep waters. They are good children. They didn't care. They played their butts. The offensive line is really improving. It's been a bugaboo here.
Justin Johnson gives the Pioneers a 6-4 receiver, while the delayed season gave receiver Ethan Hunt time to heal from a knee injury. Deffenbaugh and Josh Hoffmann "look really good in training" at fullback, according to coach Johnson.
Bernal provides a 6-6 goal and 270 pounds at the tight end.
U High expects to benefit from the talents of second kicker/kicker Declan Duley, a 6-2 and 230 pounds.
"He went to Kohl's camp and was ranked in the top 200 kids in the whole country for kicks and kicks," Johnson said. "He's going to be a real weapon for us. He hit a 50 yard (field goal) the other day at Hancock (Stadium).
Photos: Start of the first day of football training for intercity high schools
030421-blm-spt-2firstpractice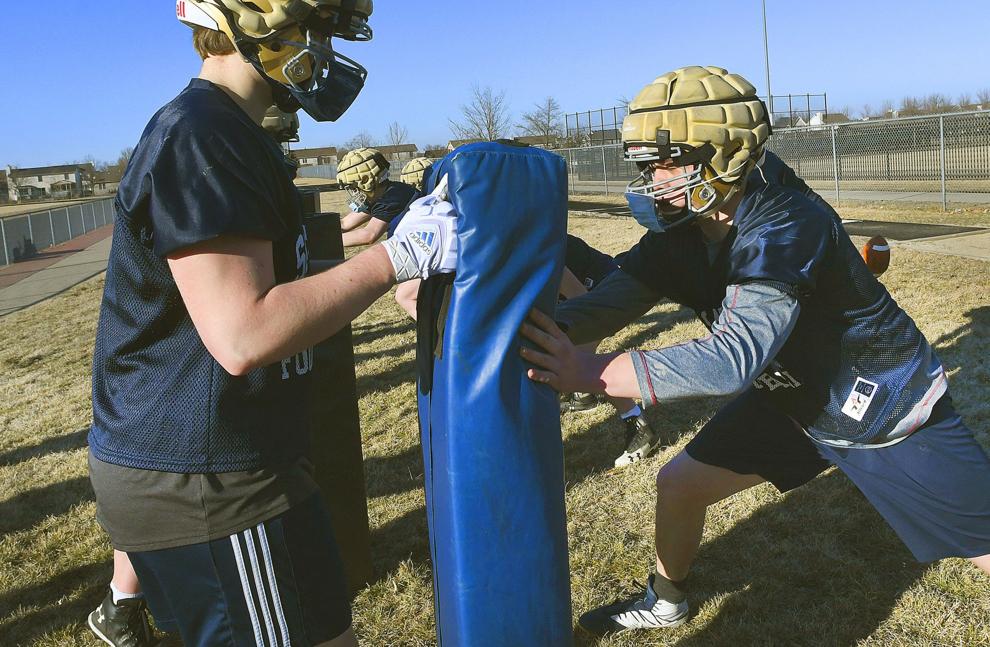 030421-blm-spt-1firstpractice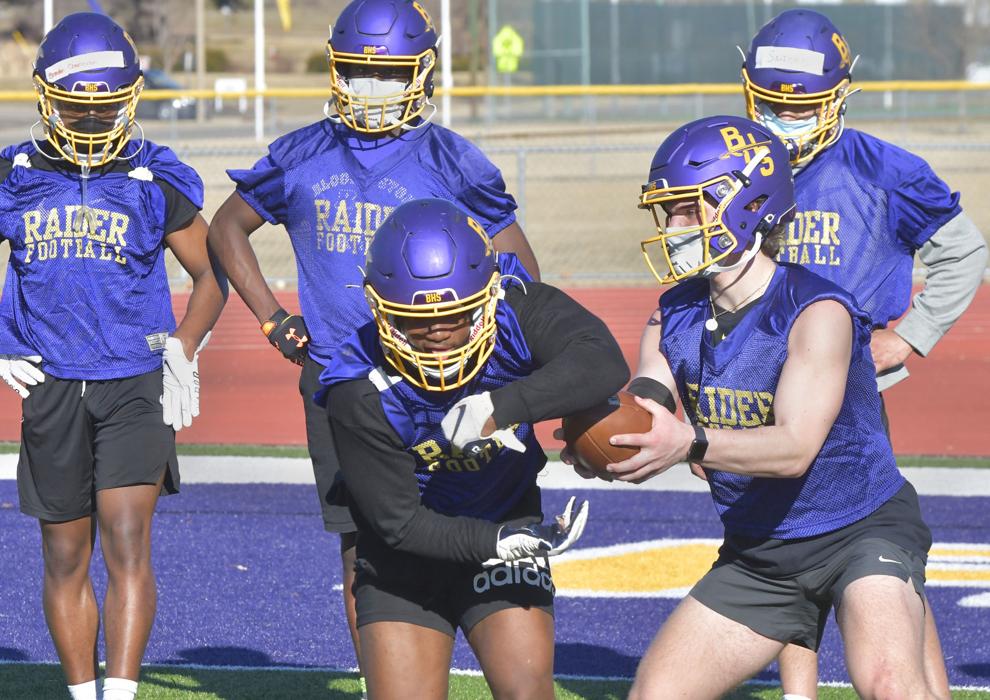 030421-blm-spt-3firstpractice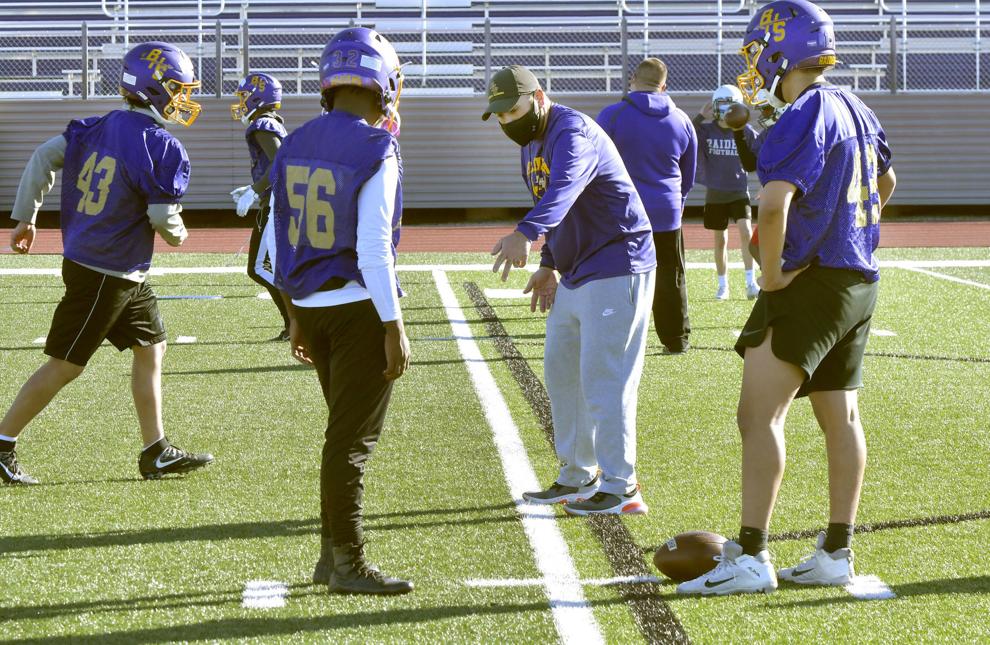 030421-blm-spt-4firstpractice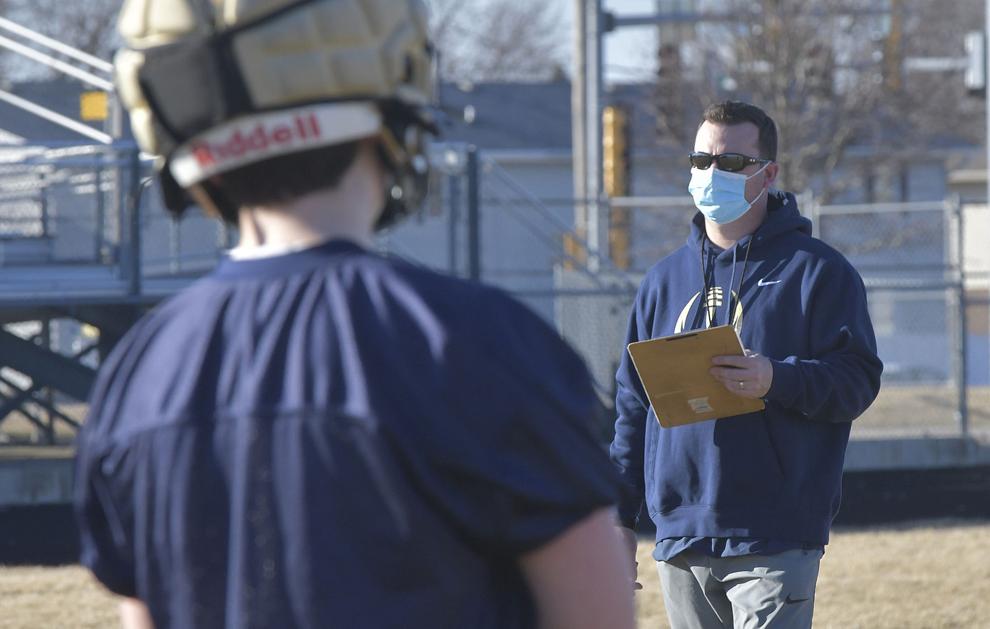 030421-blm-spt-6firstpractice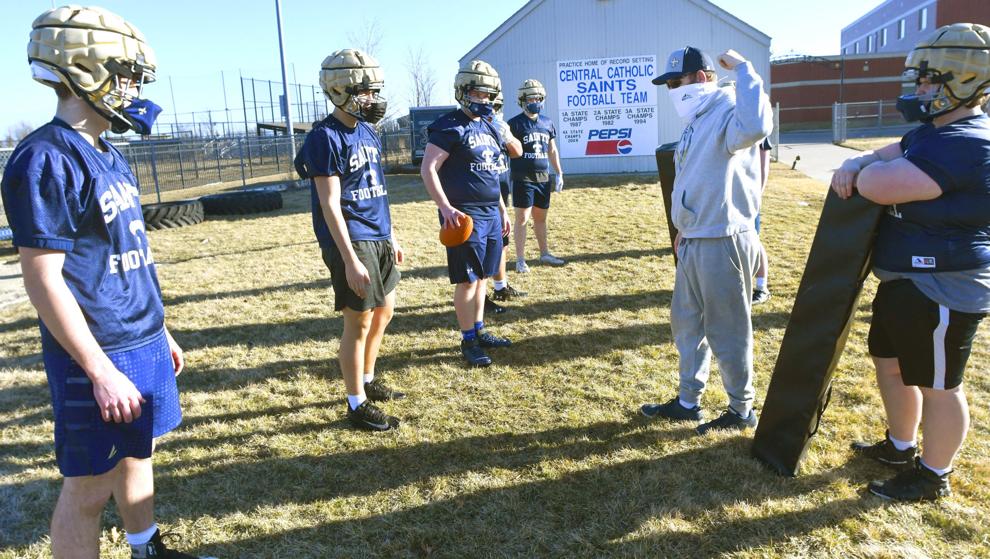 030421-blm-spt-7firstpractice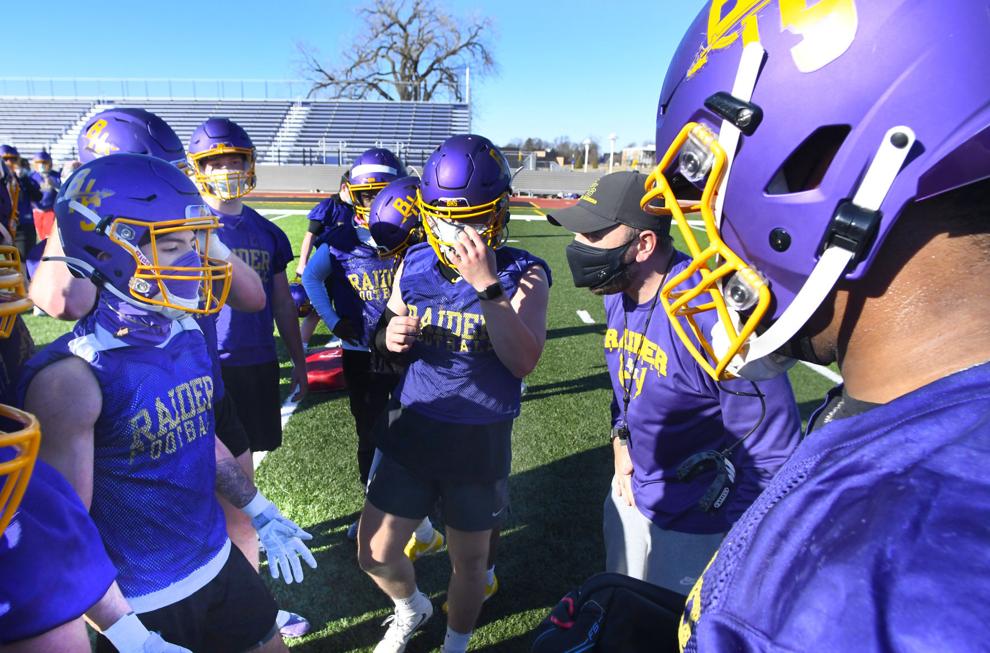 030421-blm-spt-5firstpractice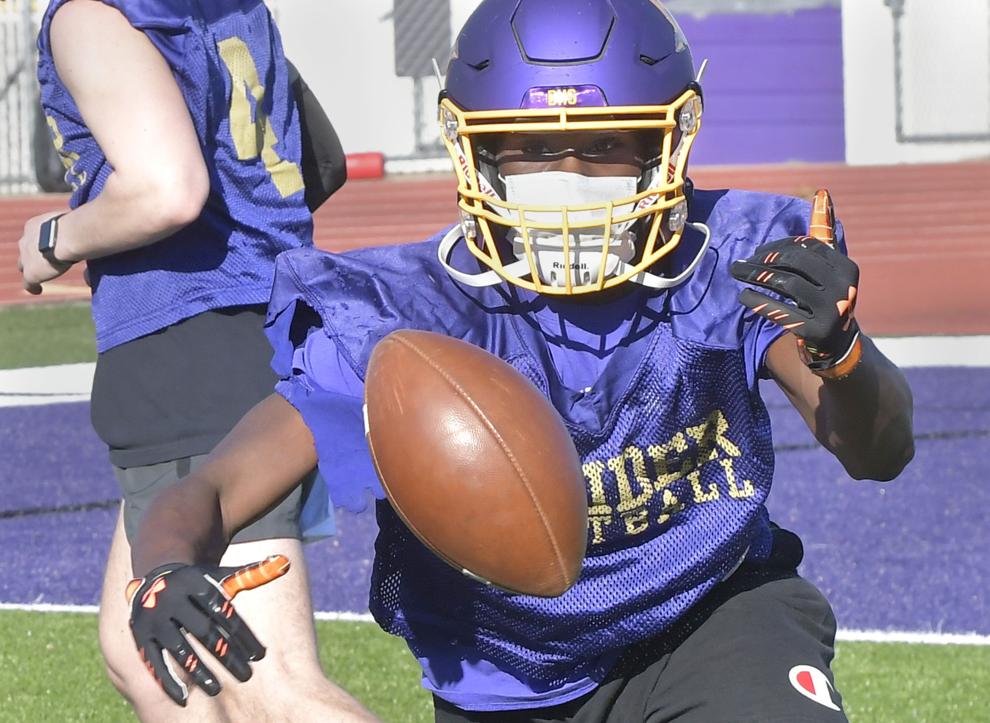 030421-blm-spt-8firstpractice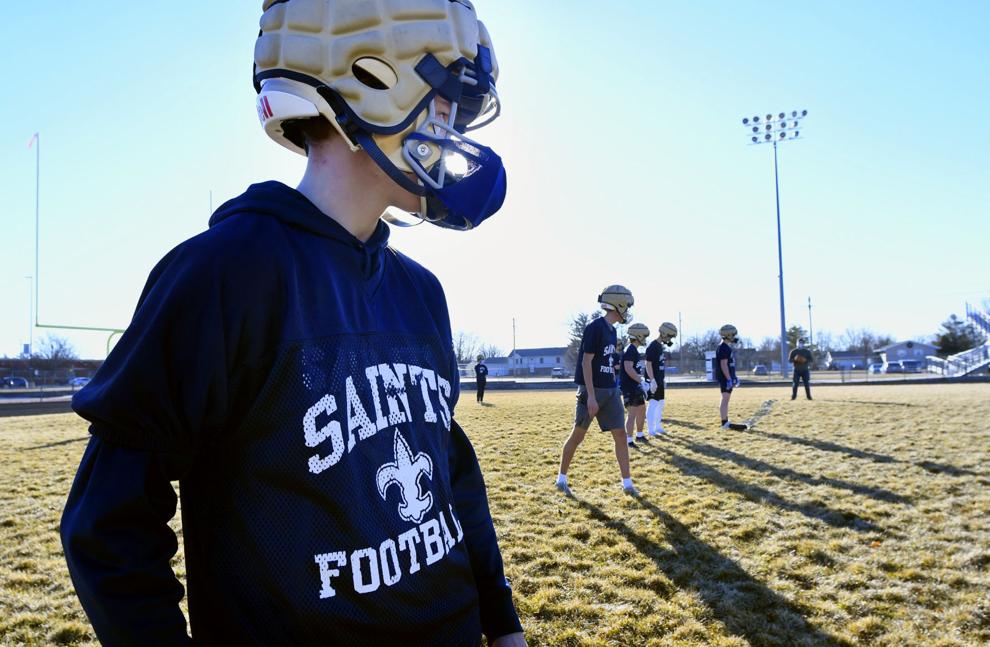 030421-blm-spt-9firstpractice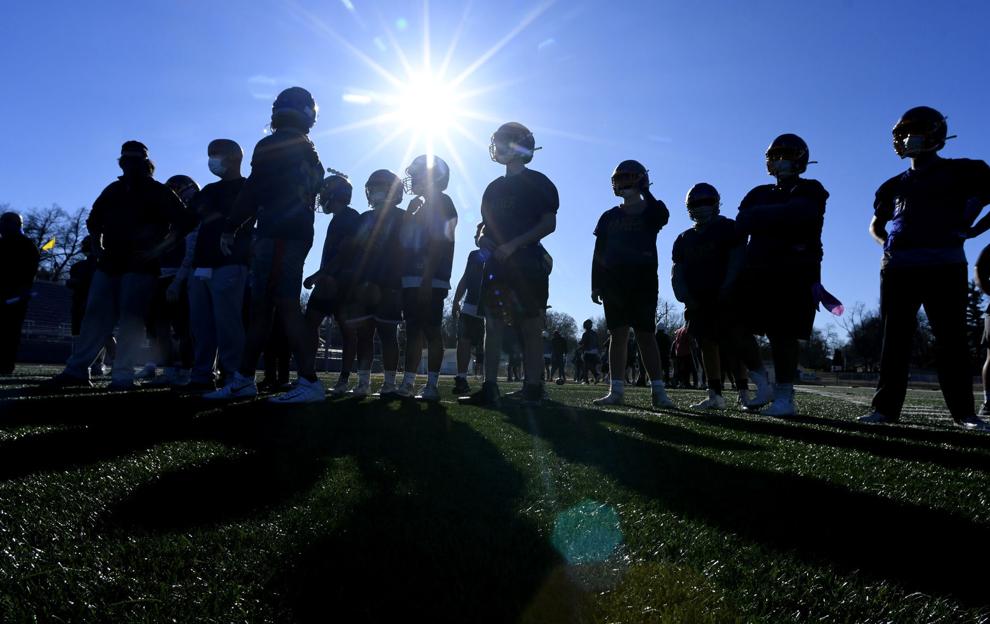 Contact Randy Reinhardt at (309) 820-3403. Follow him on Twitter: pg_reinhardt