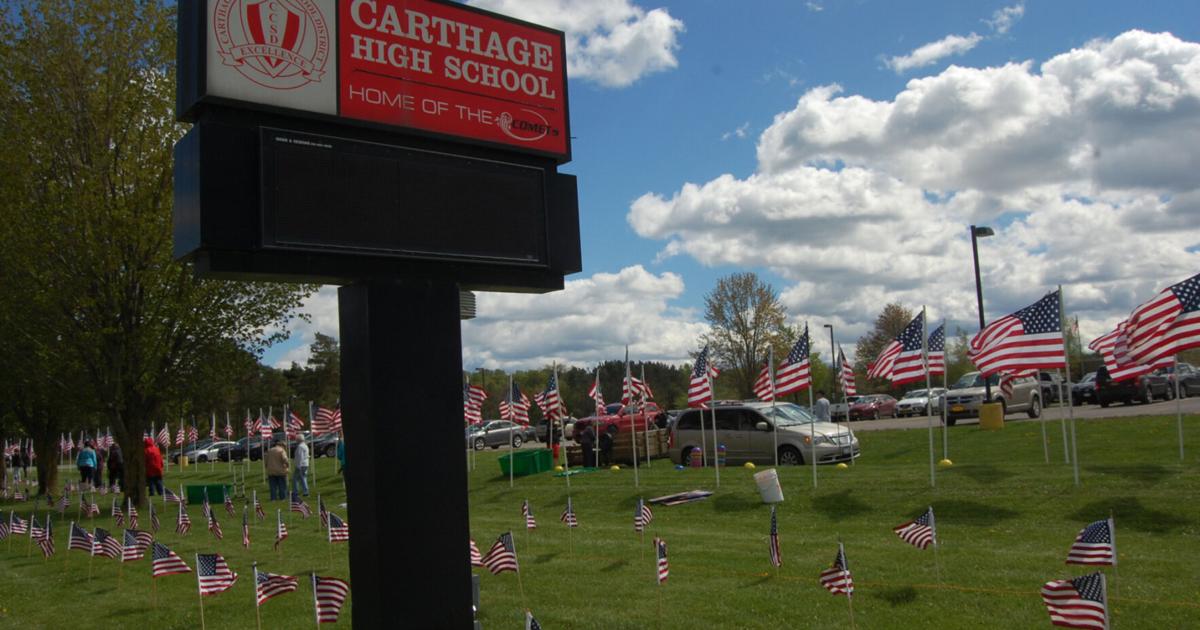 UPDATE: Carthage Central District Status Postponed to February 9 | Education
The Carthage Central District state address scheduled for tonight has been rescheduled for 6 p.m. on February 9. Login to zoom.us/j/95774564338-success for the postponed presentation.
CARTHAGE — What's going on at Carthage Central School District? The public will have the opportunity to learn that as the District presents a webinar via Zoom this month.
Developed by Superintendent Jennifer L. Premo and Business Administrator Tracy A. Strock, the state of the district was presented to the school board in December.
Ms. Premo said the speech has been prepared for board members over the past few years, "to ensure they have a good understanding of the district's financial situation, funding sources and needs. as we prepare the upcoming budget".
Given that the Board found the presentation useful and the Superintendent has seen the interest of the public as she has presented virtual parent forums over the past year, she felt that the presentation on the state of the district would be appreciated presented to the public online.
"We may have 10 or 12 parents in in-person meetings, but I've seen 100 or more connected to virtual forums," Ms Premo said.
The state of the district outlines the district's priorities and how they are being achieved, how stimulus funds were spent, what state assistance the district is expected to receive, the district's outlook, and long-term budget planning.
"Plus, it's a great way to showcase the many positive things that are happening throughout the district," Ms. Premo said.
The superintendent said the use of district stimulus funding over the past two years has provided classroom-specific school supplies for all students. In addition, it is expected that for the fourth consecutive year, there will be an increase in tax levies of 0% for the next budget.
"Community members will hear updates on the district's strategic plan, an overview of district finances, updates on the capital project as well as a review of many of our district successes," said said Ms. Premo. "The webinar will be live with an opportunity for questions at the end. We will also be recording the webinar and uploading it to the district website for later viewing."