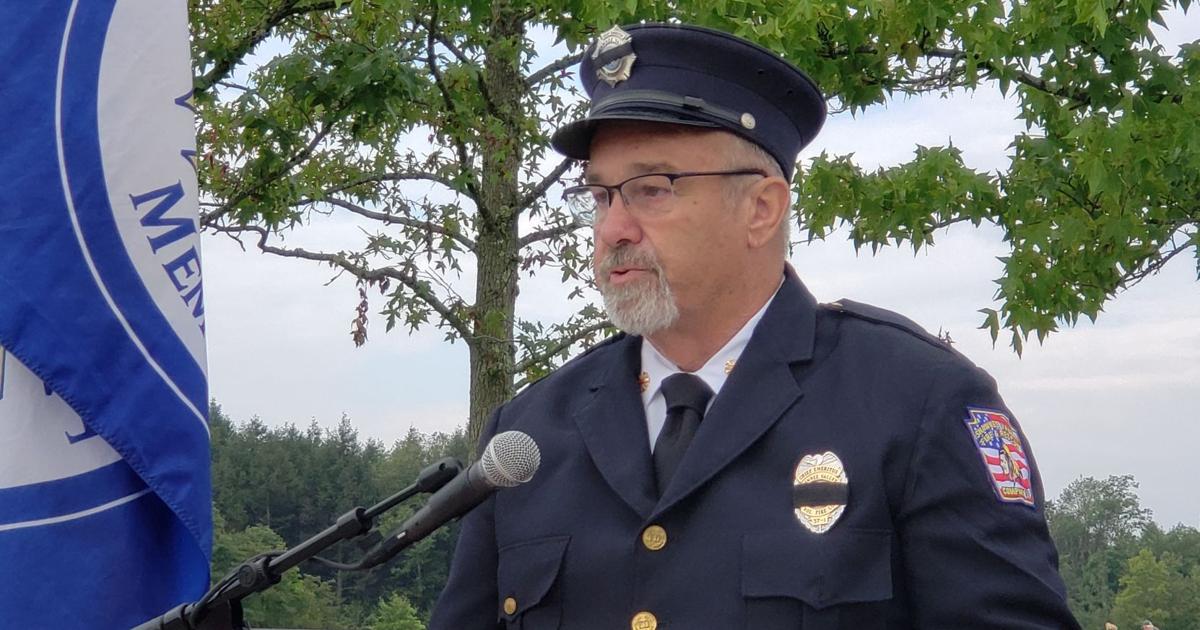 'They looked so much like us': Central District firefighters honor fallen members, heroes of Flight 93 | News
SHANKSVILLE — The Central District Volunteer Firemens Association usually holds its annual memorial service for deceased members at a church or other site near the location of the host company.
This year, with the 20th anniversary of the 9/11 terrorist attacks approaching and Shawnee Valley's proximity to the crash site of United Airlines Flight 93 near Shanksville, the convention hosted the service at the National Memorial of Flight 93.
It was a particularly fitting decision, association president and Shawnee Valley Chief Emeritus Eldon Mickel told those gathered for the service.
As he and other helpers met with park rangers to discuss plans for the service, he said the rangers gave a presentation about the events on board Flight 93, detailing how passengers fought back and took the control the plane to its hijackers.
Mickel said he immediately saw a parallel between the reaction of passengers to their situation and the way firefighters react to the emergency situations they face.
"They looked so much like us, and I'm so proud to have the service here," he said.
Firefighters and guests from around the association's 20 counties were present for the service, during which the names of 56 members who died in the past year were acknowledged.
Among them were Jean S. Dunn of Saxton, Dainel J. Guarth of East Freedom; and Jerry C. Rogish of Bedford.
A bell was rung as each member's name was called and a small flag was presented to family members.
The speaker for the service was Doug Miller of Friedens, a colleague of Mickel's at Kenan Advantage who was at the crash site on September 11, 2001. Miller told the group he was shaken by what he saw , but was reassured when responders began to arrive at the scene.
"I knew when they arrived everything would be fine," he said.
Miller said a recent experience, in which a neighbor's house was destroyed by fire, prompted him to take action — he and his wife are in the process of joining their local fire department. He conceded that he is not one to rush into a burning building, but hopes to help by becoming an operator.
He told the group, "I am forever grateful to each and every one of you.
The program included tap dancing and bagpipe music. Two wreaths were laid, one in memory of the deceased members and the other in memory of the passengers and crew of Flight 93.