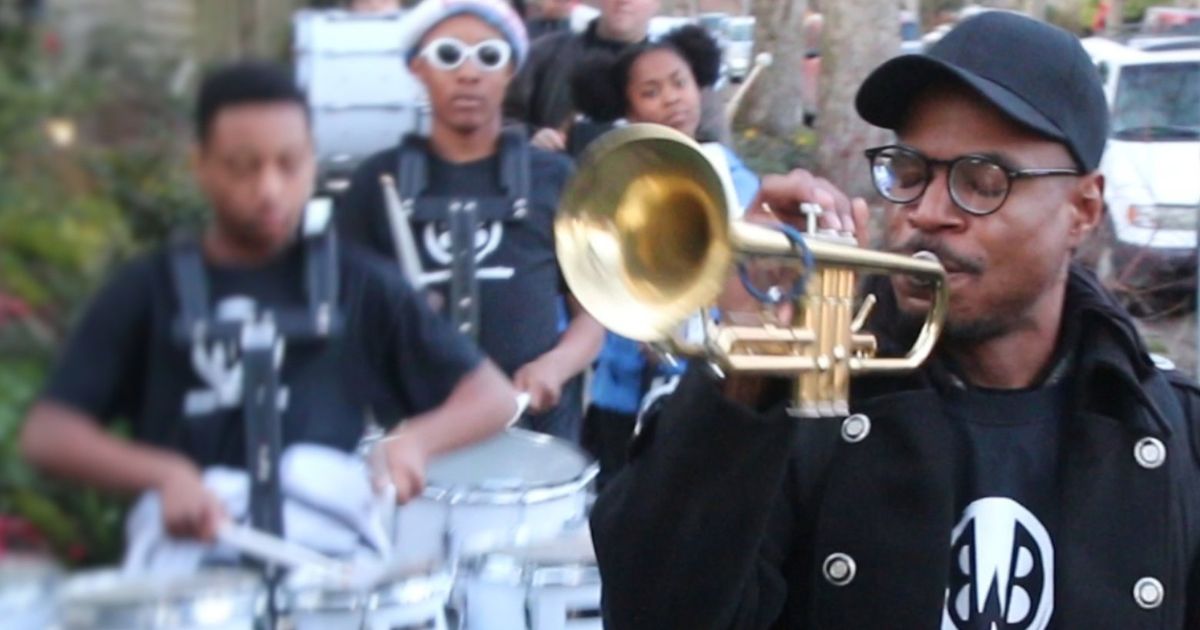 Take a Community Art Walk through the Central District, plus other fun things to do this week
Editor's note: Given the persistent high number of COVID-19 cases, COVID-19 protocols and other event details are subject to change. Please check your event website for COVID-19 requirements and the latest information, and consider local health authority safety recommendations as they are updated.
What happens from October 15 to 21?
Wa Na Wari is a residential home transformed into a community gathering place for black stories, art, and social connection in Seattle's Central District. The center organizes its annual meeting walk the block fundraiser, a pop-up art walk in the Central District, on Saturday, October 16.
Wa Na Wari's mission centers on the housing crisis and "modeling creative ways of using land that enable people to adapt to the changing pressures of life in Seattle and in particular owning a home in Seattle. ", said Inye Wokoma, one of the Wa Na Wari. four co-founders.
With this mission in mind, Wa Na Wari's third fundraiser since its inception in 2019 will transform homes, parks, businesses and other community staples in the Central District into art and video installations and in performance venues for live music and dance; imagine a trumpet player on your neighbor's porch and a dance performance in the street!
Walk the Block will feature performing artists Gary Hammon, Owuor Arunga, Nia-Amina Minor and Friends, Northwest Tap Connection, Black Embodiments Studio, Vis-a-Vis Society and more. In addition to these pop-up shows, Walk the Block will also include food and drink from Chef Tarik Abdullah, Mama Sambusa Kitchen and Central Cafe.
Walk the Block adapts to the needs and wants of the community, Wokoma said. "Having a pop-up arts festival rooted in the neighborhood and partnering with neighborhood residents, institutions and businesses as cultural venues where art happens is mission-driven for us. It's really starting to make us realize what we're thinking of when we talk about creative use of the neighborhood – a really diverse and vibrant neighborhood with active spaces," he said.
The event focuses on "anchoring black culture and the black community in CD and the fight against displacement. It's something where we're looking for solutions for black people, but it's also something everyone can be a part of," Wokoma said.
Art Walks are typically centered around communities where participants can visit established studios and venues, but Walk the Block aims to "reimagine community spaces as cultural spaces…We reimagine the places where people would pass by. walking their dog or going to the corner store or going for a cup of coffee at the neighborhood cafe," said Wokoma, adding that the art that will populate the neighborhood provides an opportunity for community members to "engage in art in a very natural and organic way. "
In response to COVID-19, Wa Na Wari has changed the organization of many of its events because "some of the same public health realities still hold true," Wokoma said. "We just recognize that people are tired of screens. The prospect of even doing anything online for many people is going to be a non-starter. People spend too much time on screens.
Walk the Block is just under 1 mile long, and participants are encouraged to dress warmly and wear comfortable shoes. Cycling or driving – in addition to walking – is permitted to encourage social distancing, and places to rest and washrooms will be located throughout the event map. All participants are required to wear a mask.
Walk the Block will take place from 3 p.m. to 6 p.m. (participants can arrive and start the walk anytime between 3 p.m. and 5 p.m.) on October 16 at Wa Na Wari (​911 24th Ave.,​ Seattle) and on sites around the central district. Find more information and purchase tickets ($25) at: wanawari.org/walk-the-block
What else is going on
Here are some other events happening October 15-21 in the Puget Sound area. If you would like to submit an event for review, please complete the form at the bottom of the post.
"Thicc Girl Problems (Eating My Feelings)" – October 15
Macha Theater Works presents the next virtual show in the 17 Minute Stories series featuring strong female characters at 8 p.m. Audiences are invited to watch "Thicc Girl Problems," an unconventional illumination of writer and performer Jasmine Lomax's personal journey with her mother, an exercise bike and red velvet cake. To buy tickets in line; $7 to $37. machatheatreworks.com
Orca Recovery Day – October 16
Orca Recovery Day is a day of collective stewardship to improve local habitat that impacts orca survival. Find activities in line; free. Location varies; betterground.org
Ladies Laugh Out Loud Comedy Show – October 16
Enjoy an evening with appetizers and lots of laughs at 6:30 p.m. The first half of the show begins with comedian Erin Ingle and headliner Monica Nevi. The second half of the show (after an intermission with dessert) includes a unique improvisation show. To buy tickets in line; $40 (includes intermission, dessert and soft drinks). 1225 Third St., Marysville; marysvillewa.gov
Seattle Latin Film Festival – until October 17
The 13th annual Seattle Latin Film Festival, which runs through October 17, showcases virtual and in-person films, shorts and documentaries from more than 20 countries in multiple languages. To buy tickets in line; $10/seniors and students, $12/general. Location varies; 971-704-5849; slff.org
Trails to Taps Relay — October 17
Form a group of runners and explore more than 30 miles of trails, roads and parks with breakout points at local Bellingham breweries and cider houses from 9 a.m. to 4 p.m. The relay will end with an afterparty and pint glass with free refills for attendees. Costumes are strongly encouraged and the winner of the costume contest will receive a prize from local breweries and cider houses. Register in line; $300/team of 5 to 10 people. The relay starts at 4882 Samish Way, Bellingham; trailstapsrelay.com
Fall on the Edge – October 17
The Edgewater Hotel is hosting a fall-themed festival from 1-5 p.m. Visitors can enjoy a pumpkin patch (in town!), an artisan beer garden with local cider, beer and wine, seasonal food, a barbecue station mores, crafts, a petting zoo and local vendors selling treats, handmade soaps and fall flowers. Register in line; free. 2411 Alaskan Way, Seattle; 206-792-5959; edgewaterhotel.com
Witches – Changing Perceptions – October 19
King County Library System hosts a virtual classroom exploring the complex evolution of the image of the witch, tracing this history from the earliest witch trials of the modern period to the present day. in line; free. kcls.org
James Carter Organ Trio — October 19-20
Dimitriou's Jazz Alley presents James Carter Organ Trio at 7:30 p.m. on October 19 and 20. From post-pop workouts to funky workouts to moonlit ballads, the trio delivers all of jazz history in one set. To buy tickets in line; $30.50, $16/special cover price. 2033 Sixth Ave, Seattle; 206-441-9729; jazzalley.com
Are you bird ready for winter? — October 20
Join UW Botanical Gardens and Master Birder Connie Sidles as she explains how to winterize your garden for birds from 6-8 p.m. The colder months are a testing time for birds as they struggle to stay warm, dry and find food, but you can make a big difference in their lives with water features, windows bird proofing and more. Register in line; $22. botanicalgardens.uw.edu
Night of the Living Drag – October 21
The ghouls from RuPaul's Drag Race visit Seattle in a spooky event at 8 p.m. This spooky night features host Violet Chachki and performances from Drag Race favorites Gottmik, Rose, Aquaria and more. Audience members will witness their favorite queens disappear on stage, then Violet will call them back as drag zombies. To buy tickets in line; $55 to $85. 911 Pine St., Seattle; vossevents.com