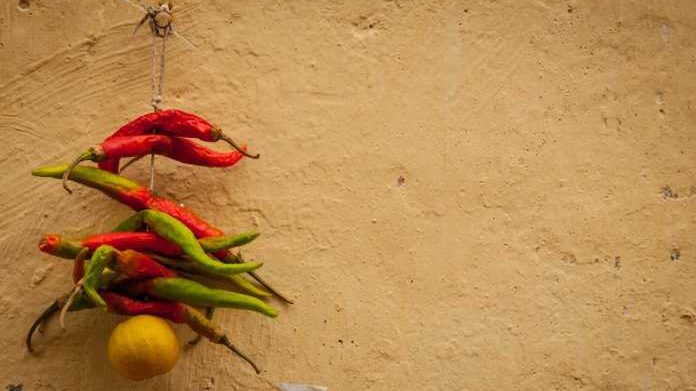 State anti-superstition laws are not enough. India needs a central law, focused on victims, not crime
Text size:


IIndia's multi-ethnic identity makes it a nation of many superstitions. On November 15, a newspaper story reported how police rescued four underage boys in Assam suspected of having been sacrificed in a ritual. In addition, the National Crime Record Bureau (NCRB) data for 2019 revealed an overall increase in witch-hunting cases, with Chhattisgarh witnessing 22 witch-hunting-related deaths in the past year.
In yet another case in Odisha, in August 2020, a woman was killed after being impaled with a Trisul or a trident, a divine symbol in Hinduism, during medical treatment by a self-proclaimed supernatural doctor. Accordingly in this case – JituMurumu @ SukulMurmu & Anr. v. Odisha State – Odisha High Court observed that existing state laws were inadequate to address the issue and stressed the urgent need for a central law instead.
The witch hunt and crimes related to superstition in the broad sense violate the basic fundamental rights guaranteed by Articles 14, 15 and 21 of the Indian Constitution. Such acts also violate several provisions of various international laws to which India is a signatory, such as the "Universal Declaration of Human Rights, 1948", the "International Covenant on Civil and Political Rights, 1966″ and the " Convention on the Elimination of All Forms of Discrimination against Women, 1979 '.
However, despite the fundamental rights guaranteed by the Constitution and the provisions of international legislation, the reality on the ground remains very different. One of the main reasons for this is the loopholes that exist in the Indian Penal Code (IPC).
For example, the IPC only takes cognizance of human sacrifice after a murder is committed, and the physical torture to which the so-called "witches" are subjected is described as "simple injury". The accompanying mental trauma is completely ignored. As a result, victims find it difficult to obtain justice and often withdraw their complaints due to pressure from society – leaving the abusers to get by.
Given this background, several Indian states have recognized the need for special anti-witch-hunting laws since 1999. Yet only a few have enacted them and those who have implemented them lack implementation. This blog analyzes existing state laws and advocates for a central law that takes into account the reasons for failure to implement state laws. He argues that for central legislation to be effective, it must be rooted in a broader socio-cultural context, with adequate reparation measures for victims.
---
Read also : Wharton graduate marrying tree in Made in Heaven is not an anomaly in India, studies show
---
Light penalties and the non-application of pre-existing laws
So far, eight Indian states have witch-hunting laws. These include Bihar, Chhattisgarh, Jharkhand, Odisha, Rajasthan, Assam, Maharashtra and Karnataka.
State laws before 2013: The "Bihar Law" was the oldest, but its punitive response is lax, matching the most severe penalty for the practice of witch healing and exorcism to one year in prison and a fine. Jharkhand passed the same law in 2001, Chhattisgarh in (2005) and Odisha in (2013) – these states showed marginal improvements while retaining the light condemnation model.
State laws after 2013: However, the 'Rajasthan Law'(2015) and'Assam Law'(2015) have much tougher sentences, granting maximum sentences of seven and 10 years, respectively, for a range of witch-hunting-related crimes.
Laws before 2013 and after 2013 vary not only in terms of the prescription of sentences, but also in terms of understanding the crime itself. This was the result of the assassination of anti-superstition activist Narendra Dabholkar in August 2013. His assassination led to the instinctive enactment of the "Maharashtra Act" (2013), which dictated harsher sentences and widened the scope criminal application of superstition to include witch hunts. as a subset. Change was what Dabholkar had advocated tirelessly for over 22 years. Studies showed that the "laws of Maharashtra" marked a significant change.
In early 2020, Karnataka also passed an anti-superstition law inspired by the "Maharashtra Law".
Harsher penalties do not solve the problem of non-execution: In addition to light sentences in some states – for example, women's rights activists in Jharkhand have Underline how, due to inadequate punishment, the land mafia continued to exploit tribal women – non-enforcement remains a standard problem in all states.
Assam continues to experience low sentences despite its very post-2013 prison law. Over-criminalization and tougher penalties, whether in rape or witch-hunt laws, have consistently failed to reduce crime.
Thus, the passage from a prison status to a restorative status is the way forward, which puts the victim in the center, not the criminality. Not all state laws, including the laws of Maharashtra, have taken this important lost coin into account.
---
Read also : Kerala Flood Superstition: Rule of Faith or Lack of Rationalism in 21st Century India?
---
A central law anchored in the socio-cultural reality of India
In the above-mentioned Jitu Murmu case, the High Court of Orissa observed that the inconsistency between the various witch-hunting laws and state-level superstition was a purpose for the creation of central legislation. However, a central law must take into account the reasons for failure to implement state laws, and anchor its approach in the larger social context to be effective in practice on the ground.
The main reasons for not enforcing laws written with good intentions lie in community realities, with anti-superstition laws being no exception. For example, when the police mediate secret negotiations that render the victim powerless in several cases, it highlights the structural patriarchy and casteism that underlie the crimes of superstition. Results also suggested that property disputes, one of the most important instruments of rebellion for women, remain at the heart of the commission of such crimes. In addition, in The matter of reason, Dabholkar explains that the confinement of women through the "commodification of tradition" and their systemic malnutrition is exploited by superstitions, which is a tool to ensure that women remain alienated from the power to rebel.
Therefore, a central legislation must differ from pre-existing state laws in the way it views the nature the victim's situation. Understanding the centrality of property, for example, and the forced removal of victims from their own homes means that housing and foster care arrangements, as provided in the assam law, accompanied by training workshops for job creation are absolutely essential. In addition, in Moyna Murumu v. State of the BM, the Calcutta High Court ordered state governments to formulate comprehensive victim compensation programs under section 357-A of the CrPC. Central legislation of the future must invariably oblige such a suggestion in every state in addition to existing victim compensation schemes.
The 2016 witch-hunt bill: In 2016, Raghav Lakhanpal presented The Witch Hunting Prevention Bill, 2016, which remains pending in the lower house. It provides for sentences ranging from three months to life imprisonment and a fine of Rs. 1,000-50,000. Article 14 classifies witch-hunting as a recognizable offense, not subject to bond and not compensable. State governments are also encouraged to provide free medical assistance to victims of witch hunts under Article-22, and the right of victims to free legal assistance is reaffirmed by Article-24.
While this bill is largely satisfactory, expanding its scope to regulate not only witch hunts but a wider range of superstitious crimes is a possible path to central legislation.
In conclusion, centering the victim and understanding the narrative within which the crimes of superstition occur in India is essential to formulating a central law. And yet the challenge is that this narrative is constantly evolving. The sad reality is that cases of witch hunts and human sacrifice, more than anomalies, are part of systems of oppression that have been culturally and religiously legitimized for centuries. Therefore, an informed investigation into the crimes of superstition at the local level and how the laws interact with the day-to-day realities of rural India, as was the case in the laws of Maharashtra, must be part of the process of formulation of central legislation.
The authors are students of the Kautilya Society at WB National University of Juridical Sciences, Kolkata – a student society created by Vidhi. Opinions are personal.
This article was first publication by the Vidhi Center for Legal Policy.
Subscribe to our channels on Youtube & Telegram
Why the news media is in crisis and how to fix it
India needs free, fair, uninhibited and questioning journalism even more as it faces multiple crises.
But the news media are in a crisis of their own. There have been brutal layoffs and pay cuts. The best of journalism is shrinking, giving in to crass spectacle in prime time.
ThePrint employs the best young reporters, columnists and editors. To maintain journalism of this quality, it takes smart, thoughtful people like you to pay the price. Whether you live in India or abroad, you can do it here.
Support our journalism