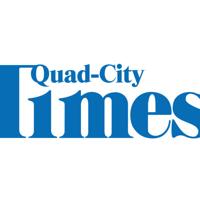 North Scott to transfer millions to local First Central State Bank | local education
Lisa Bartusek leads the School Boards Association and is secretary of the Des Moines Investment Trust Board. The customer service issue was an "isolated incident," she said, and involved a new rep who was using a hard-selling approach.
Some 325 school districts in Iowa can use the trust, Bartusek said. It's not unusual to get money in and out, but it's unusual to leave.
The decision has been discussed internally for some time, Stutting said. The recommendation to do so came from the district's chief financial officer, Jill Van Roekel.
"It's their decision to withdraw the funds," Bartusek said. "They might back off if they get more comfortable."
At the end of October, the district had $6,387,818 in First Central State Bank, $9,444,974 in ISJIT and $3,739,744 in the Education Liquidity Fund, or TELF, which is associated with Miles Capital, Des Moines. .
The school board is committed to:
• Move $7 million from the trust to First Central State Bank.
• Transfer the remaining $2,444,974 from the trust to the Education Cash Fund.
• Go to auction to find other local financial institutions to place the remaining public funds, or to buy certificates of deposit.