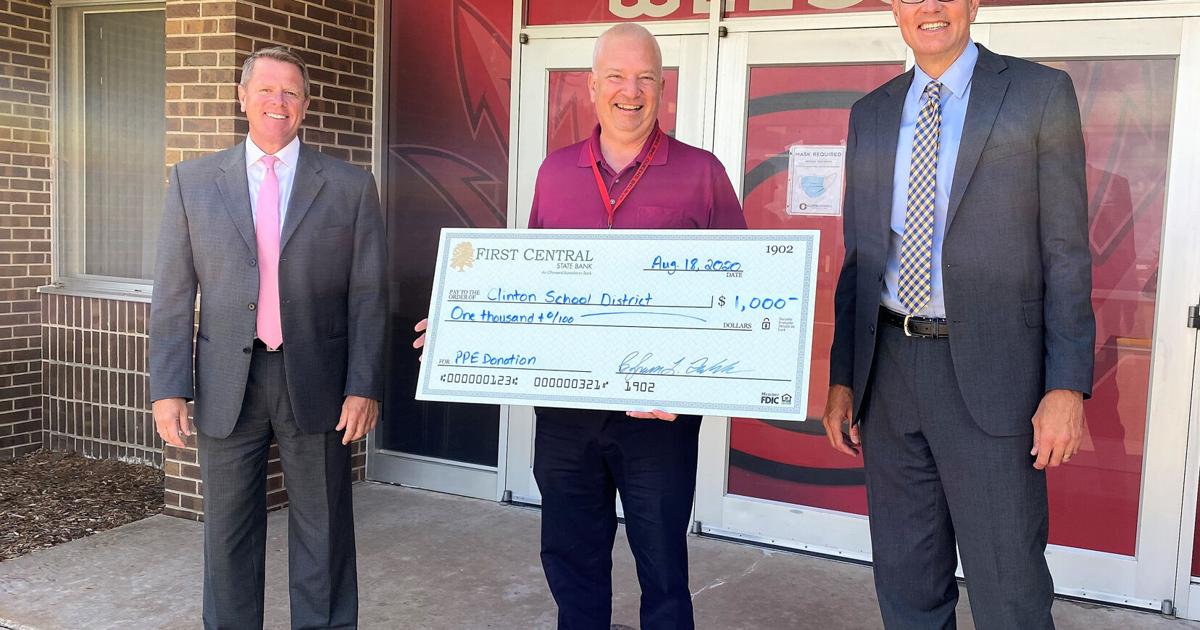 First Central State Bank Donates Money for School PPE | Coronavirus
CLINTON — First Central State Bank is donating a total of $5,000 to local school districts this fall to help offset additional costs due to the COVID-19 pandemic.
Those receiving monetary contributions include Central DeWitt, Clinton, Northeast and North Scott school districts, as well as St. Joseph and Prince of Peace Catholic Schools.
"This is an unprecedented year for school districts across the region," said First Central State Bank CEO and Chairman Brigham Tubbs, "so this is a way for our bank to help our schools, our teachers, our students and our communities to prepare for the 2020-21 school year. . We have all faced challenges due to COVID-19 and our school districts are no exception. We have a long history of supporting our school districts premises and we hope that this contribution can alleviate some of the budgetary pressure associated with the pandemic."
For the past several years, First Central State Bank has provided meals to district staff members as districts ushered in the new year. This tradition was suspended this year, so the bank provided support in the form of donations of personal protective equipment.
First Central State Bank operates six locations in eastern Iowa, with branches in Clinton, DeWitt, Eldridge, Goose Lake and LeClaire.